A THRILL RIDE FOR THE SENSES EXCLUSIVELY AT THE AVALON
This experience engages your senses, immerses you in a world of action, and delivers an amazing 7D adventure unlike any other.
XD Dark Ride is a 3D interactive movie experience with amazing special effects. Up to Six riders at a time compete for the highest score using laser blasters and battling on-screen enemies. You actually feel the earth-rumbling movement and wind, hear the sounds all around you, and sometimes even jump with fright (or joy!). it's unbelievably fun.
This attraction may be too intense for some guests, no one under the age of 5 will be admitted.
Price per game after paying general admission
Regular Price
$4.50
per person per ride
Thrilling Thursday
$3.50
per person per ride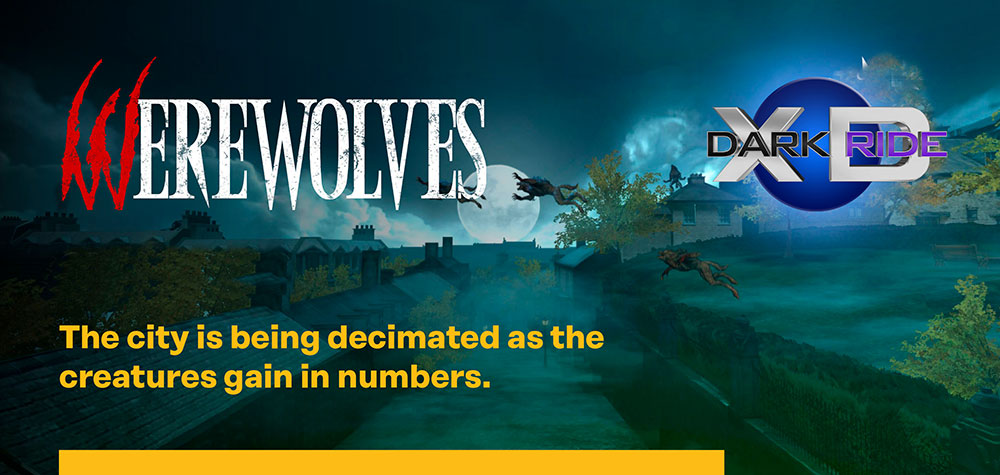 As the creature's gain in numbers they leave behind a trail of chaos and destruction!
London. Turn of the century. A poisonous gas released into the air is turning civilians into ferocious beings. As the creature's gain in numbers they leave behind a trail of chaos and destruction! We must battle the beasts that hunt us down and purge the city of their creator.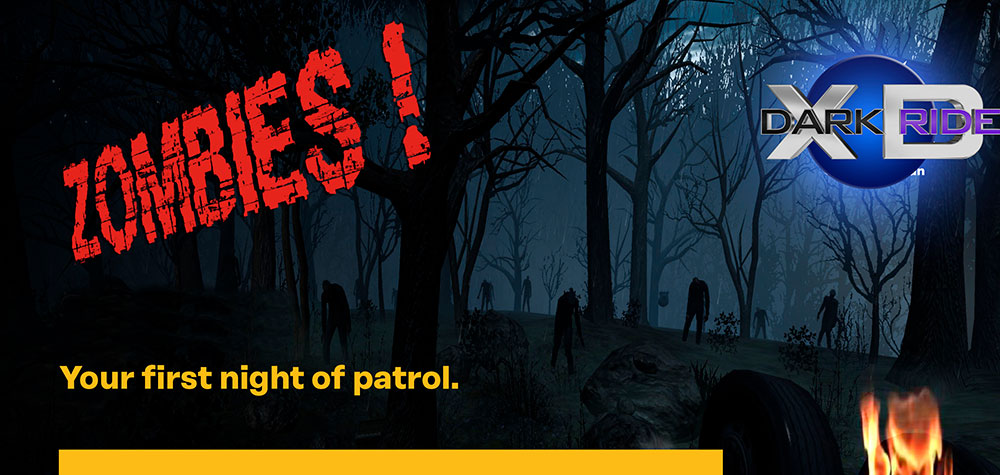 Each fall join the fight as the Zombies try to take over.
What begins as a quiet first night on patrol turns into a fright filled evening as zombies emerge from the dark corners of this sleepy town and terrorize all those in sight. You better be quick on the draw if you're going to make it through the night alive.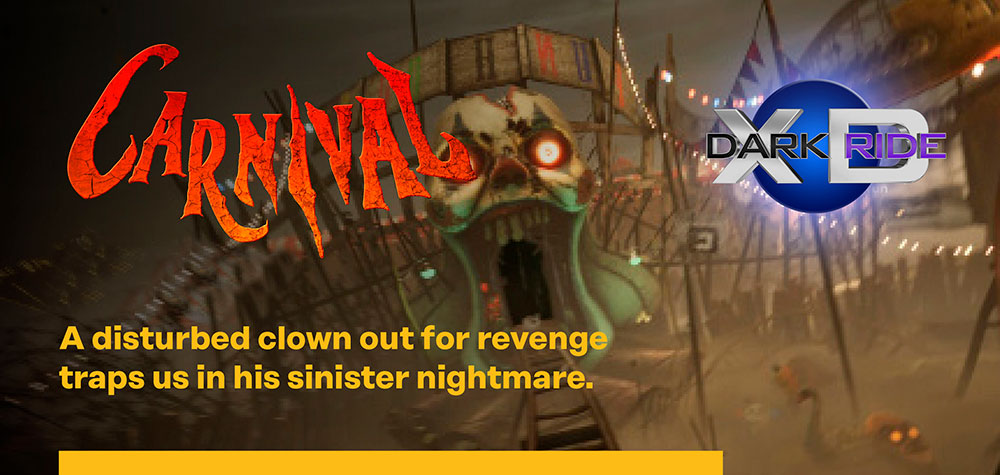 A disturbed clown out for revenge traps us in his sinister nightmare.
Once trapped in a decrepit amusement park, we get tossed, pulled and toyed with like a mouse caught by a particularly villainous cat. Giant heads and creepy automatons are just a few of the weird creations this clown has manifested from his mind.