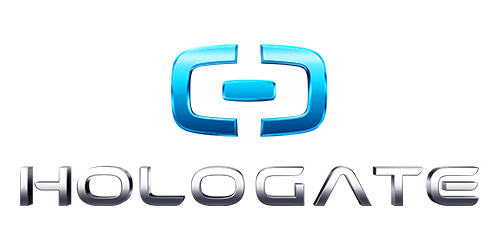 THE NEXT LEVEL OF IMMERSION ENTERTAINMENT EXCLUSIVELY AT GRESHAM
With playful snowball fights, futuristic eSports, high energy dance-offs, and zombie invasions, we have something fun for people of all ages and skill levels.
This award-winning virtual reality technology and experience will transport customers into worlds only previously existing in dreams and the most fantastical science fiction movies. Hologate VR can accommodate teams up to 4 players in a physically engaging virtual reality experience that transports players into a new dimension. Once the players put on the headsets, the advanced technology creates a realistic experience unlike any other. It is a fully immersive game that is easy to learn but difficult to master for players of any age or skill level. Keep playing to discover new worlds, obtain the high score, and earn bragging rights among your friends!
This attraction may be too intense for some guests.
Guests under the age of 7 may not be allowed to play due to equipment size requirements.
Price per game after paying general admission
Regular Price
$4.50
per person per ride
Thrilling Thursday
$3.50
per person per ride