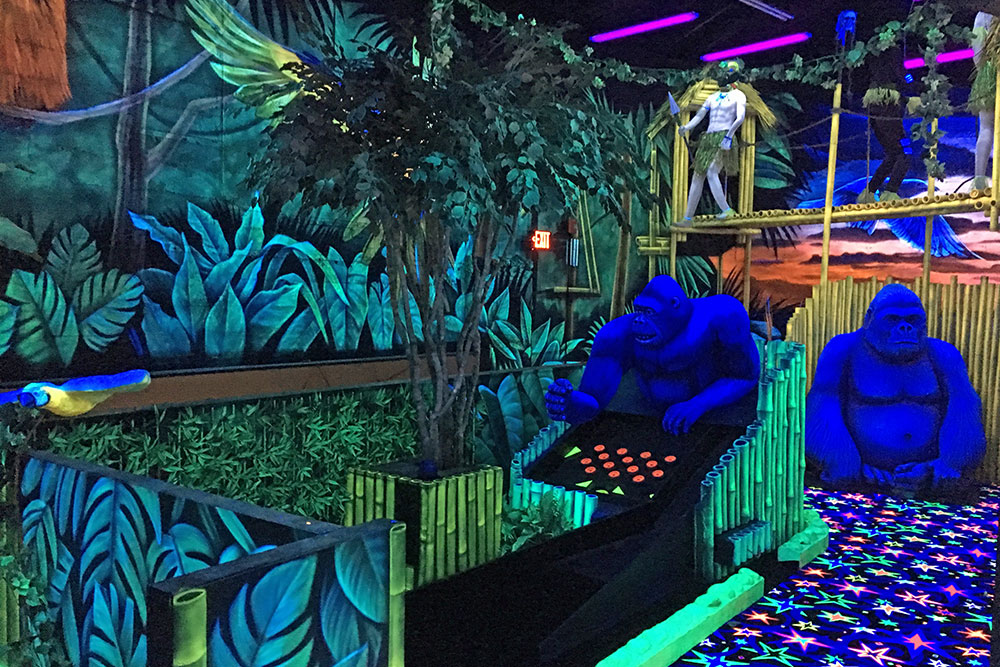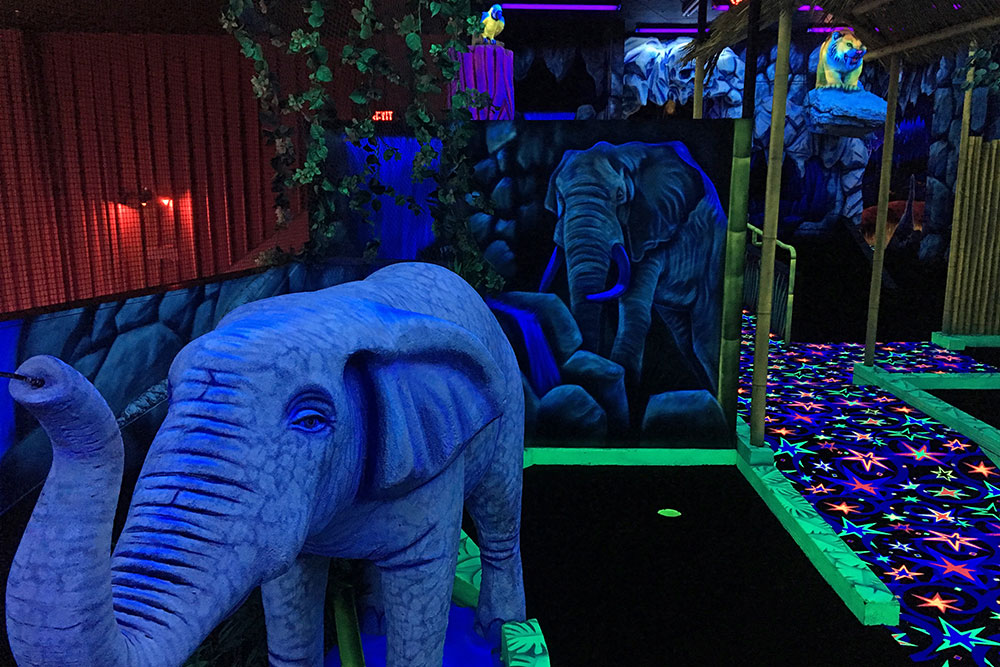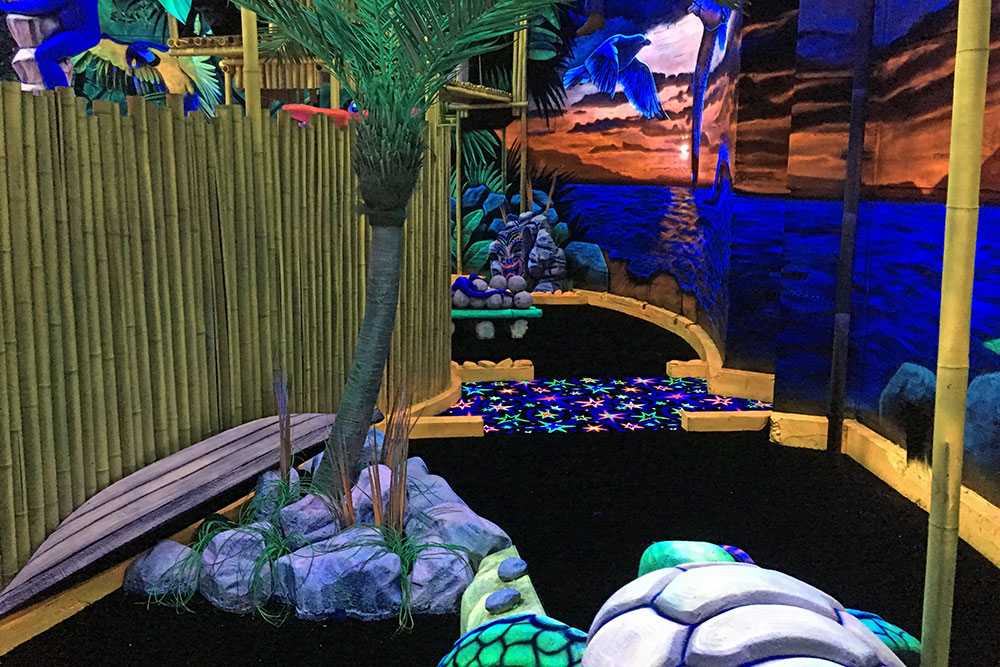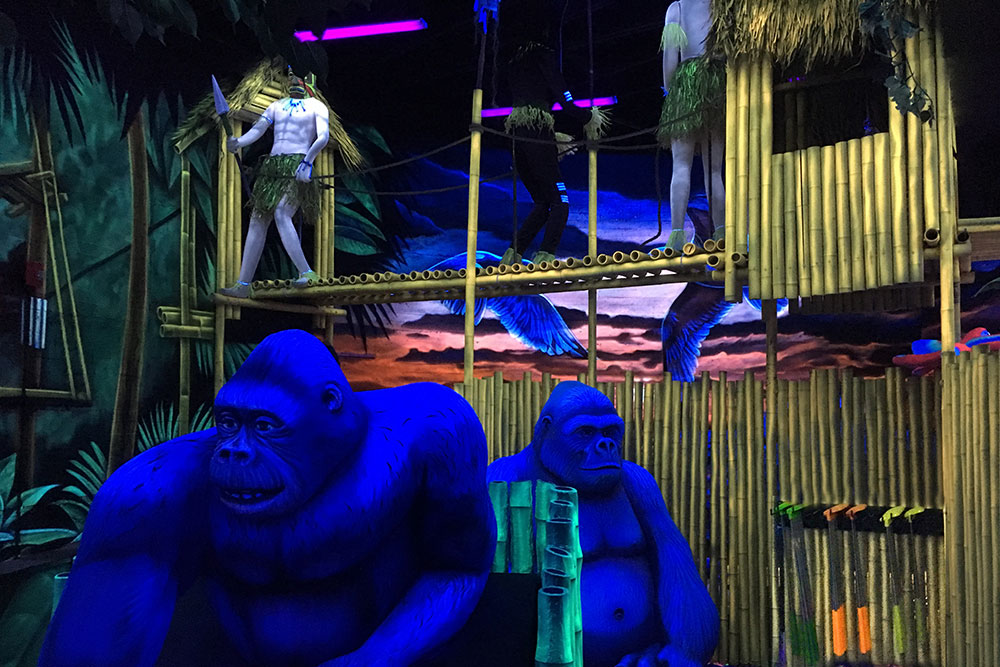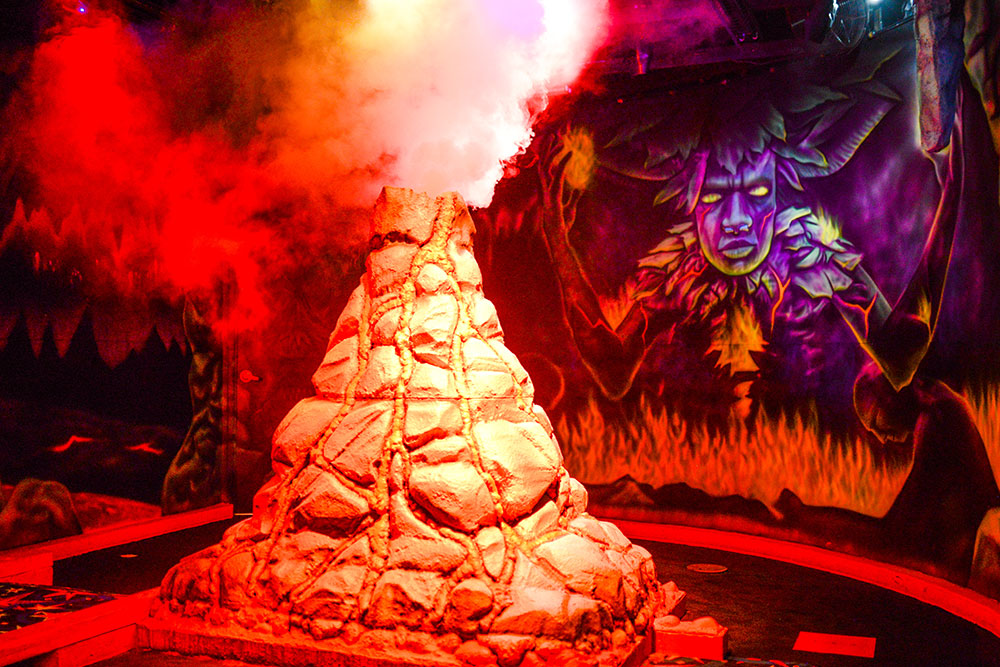 PUTT LIKE A PRO WITH ADVENTURE ON EVERY HOLE EXCLUSIVELY AT MILWAUKIE
Our nine-hole blacklight course takes you deep in to the Hawaiian jungle with adventure all around you.
Our one of kind interactive course will not only test your putting skills but keep you smiling as it comes alive. From the sunny tropical beach to deep inside an active volcano this course is exciting and challenging for all. Our course is fun for most ages but may be more than small children are ready for. Prepare for surprises at every turn… you never know what will happen next. Enjoy our eye-popping, brightly colored course and challenge your family and friends to a unique miniature golf experience.
This attraction may be too intense for some guests.
Guests age 5 and 6 may play with accompanying adult, no one under the age of 5 will be admitted.
Price per game after paying general admission
Regular Price
$4.50
per person

Thrilling Thursday
$3.50
per person